Road closure information for the Ørsted Great Grimsby 10k
July 10, 2019
Road closure information for the Ørsted Great Grimsby 10k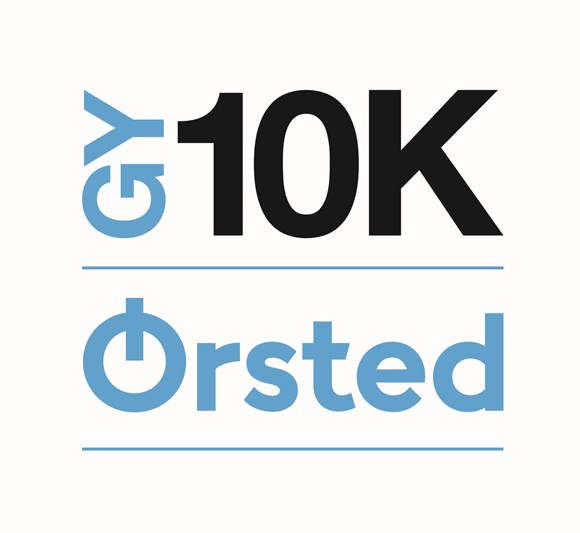 Thousands of runners and spectators are expected to take to the streets on the morning of Sunday 21 July 2019 for the Ørsted Great Grimsby 10k race.
Now in its fourth year, it's a day for sporting celebrations but there will be some disruption for a few hours on the morning of the event for those living, working or travelling in areas along the race route.
Road closures will be in place to keep the runners and other road users safe for the duration of the race. To aid in the smooth running of both the event and the flow of traffic, there will be a rolling closure.
This means the roads will continue to flow as normal once the last section of the race has passed roads and junctions on the route.
Letters have been sent to addresses on the route and road closure signs will be put up on the roads affected.
Roads will reopen once the runners have passed and it is safe to do so – this is expected to be by 12.30pm at the latest.
Those properties at the earlier stages should see things return to normal sooner.
Everyone travelling to the race must arrive early to beat the road closures. Most roads on the race route will close at 8.30am.
People living at Scartho Top can turn into the grounds of the hospital for the duration of the road closures and follow the diversion signs to Second Avenue for access in and out of the estate.
There is non-emergency access to the hospital via Second Avenue. Emergency vehicles will have access to the hospital at all times.
The bus station will operate as usual on race day but Town Hall street will be closed. Race organisers Tape2Tape are grateful to Stagecoach for their support. For further details on bus travel around Grimsby contact Traveline on 0871 2002233 or visit www.traveline.org.uk.
Race day parking is available at Freshney Place Shopping Centre East Car Park, Grimsby Institute and Abbey Walk multi-storey car park. Parking is free for race entrants at those locations.
The Ørsted Great Grimsby 10k is much more than a road race with thousands of pounds to be raised for charities including the RNLI, Marie Curie, Harbour Place, St Andrew's Hospice, Grimsby Rotary Club, Health Tree Foundation and Inspire TCI. The event also provides a wealth of volunteering opportunities.
More information about the race can be found at www.greatgrimsby10k.com.
If you have any questions about how you might be affected please email info@tape2tape.co.uk, or if you do not have access to email, call 01472 824894, if we are unable to take your call at the time please leave us a message and we will get back to you.
Race directors Nicola and Neil Pattison from Tape2Tape said:
"We're really looking forward to the race this year. Everyone can help by respecting the road closures and avoiding the race route until the roads fully reopen later in the morning. Runners are also reminded not to wear earphones during the race so they can hear any instructions from marshals.

"If you are free it would be great to see you on the route cheering on the runners, or perhaps you might like to consider helping out as a volunteer. We need marshals along the route so if you can help please email laura@tape2tape.co.uk.

"We understand this will be an inconvenience for some people living on or near the race route, but we're doing everything we can to give plenty of advance warning and we'd like to apologise in advance for any inconvenience caused.

"We'll also work hard on race day to get the roads open as soon as the last runners have passed and keep disruption to a minimum."